First look inside Moda, Hove Central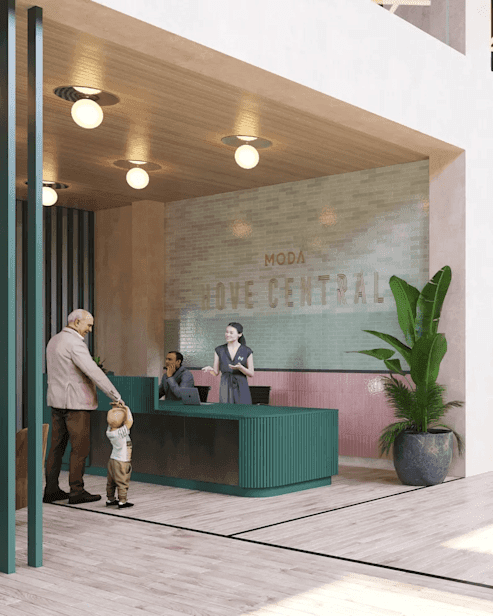 Introducing Moda, Hove Central!
We are so excited to share a first look inside our most ambitious BTR neighbourhood to date featuring 824 new rental homes, new public realm filled with artwork and amenities for all, and incredible views across the seafront, South Downs and beyond.
We launched the new images at a jam-packed seafront event with key stakeholders including Peter Kyle, Brighton & Hove City Council Leader Bella Sankey, local residents and some of Brighton & Hove's best entertainers.
Stakeholders and senior Moda team members also spoke about the community engagement process that has underpinned the delivery of Moda, Hove Central, including Moda reaching an agreement with the city council to assign its own S106 commitment to meaningful community projects across the city and ensure the money is used effectively for good.
Moda, Hove Central is in its final stages of construction ahead of its launch later this year. We can't wait to welcome our residents and the wider Brighton & Hove community to this brand new district for Hove and to continue working with this amazing, vibrant community for years to come.
Find out more about Moda, Hove Central.