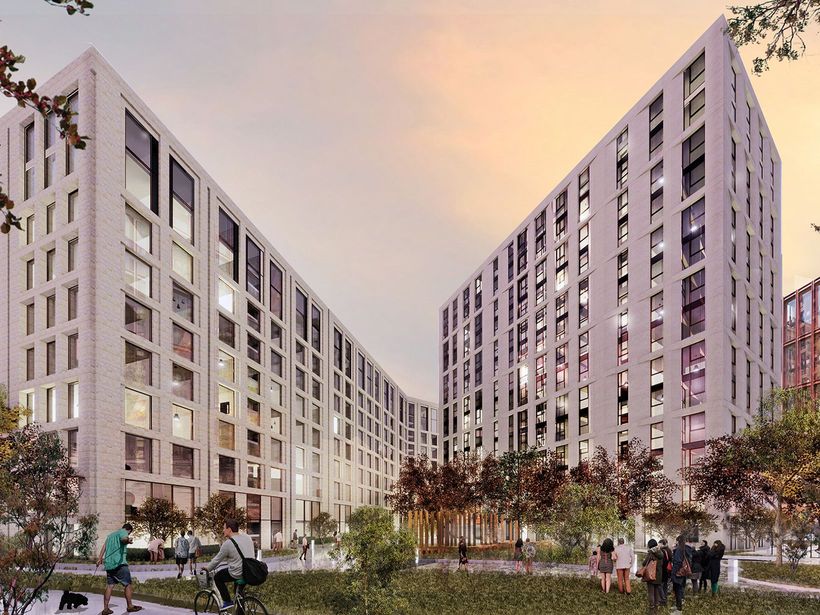 Construction partners
Winvic
Architect
Glancy Nicholls
Status
Under construction
New Garden Square is a major new urban community with up to 1,600 homes and £6m of public realm at in Edgbaston, Birmingham, as part of an emerging UK-wide masterplan strategy for Moda - the first of its kind.
Regenerating unused urban sites across the UK, the masterplans will deliver thriving communities with a joined-up focus on lifestyle, health and wellbeing and tech, underpinned by social and environmental sustainability.
At New Garden Square, we'll be building on the 400 homes already under construction with a new 11-acre neighbourhood in Edgbaston with up to 1,600 new homes along with a mixture of commercial, retail, F&B and community spaces, along with around £6m of new public realm for everyone to enjoy together.
Public spaces in the 'New Garden Square' neighbourhood include a new one-acre central park, along with a striking arrival pavilion building at the site's gateway and new shops, cafes and restaurants throughout the site, blending the new neighbourhood into the area's existing community and footprint and welcoming residents, workers and visitors from Birmingham and beyond.