Leeds 2023 presents - "This is a FOREST" at Moda, New York Square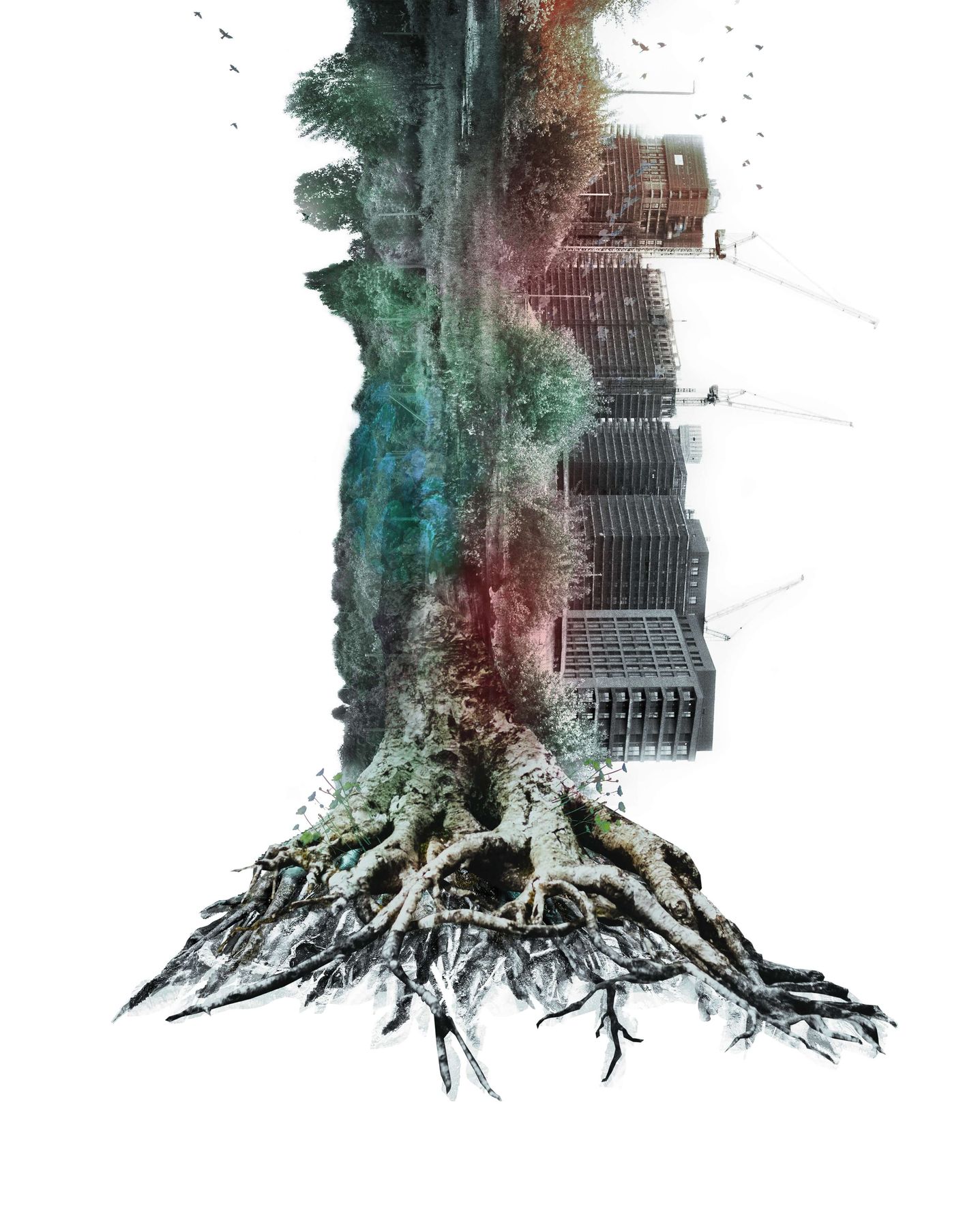 To celebrate the city's Year of Culture, we've team up with Leeds 2023 to host "This is a FOREST" - a thought provoking pop-up exhibition at Moda, New York Square. Running from 6th October to 26th November 2023, the multimedia exhibition is a must-visit for those keen to explore the connection between the land and its people.
Exhibition highlights:
This is a FOREST
Location: Moda, New York Square
Dates: 6th October – 26th November 2023
Opening Days: Wednesday to Sunday 10:00 AM – 5:00 PM
Admission: FREE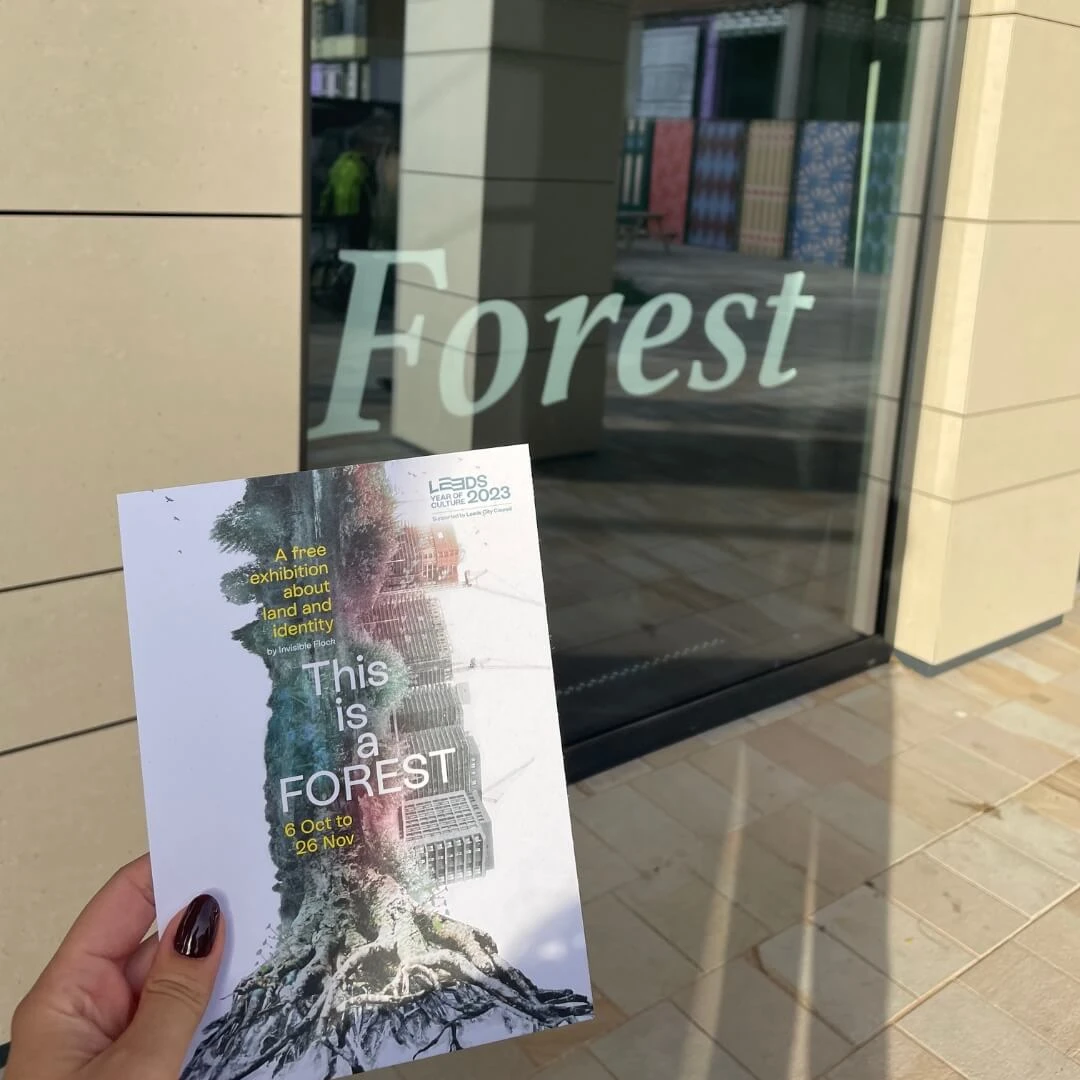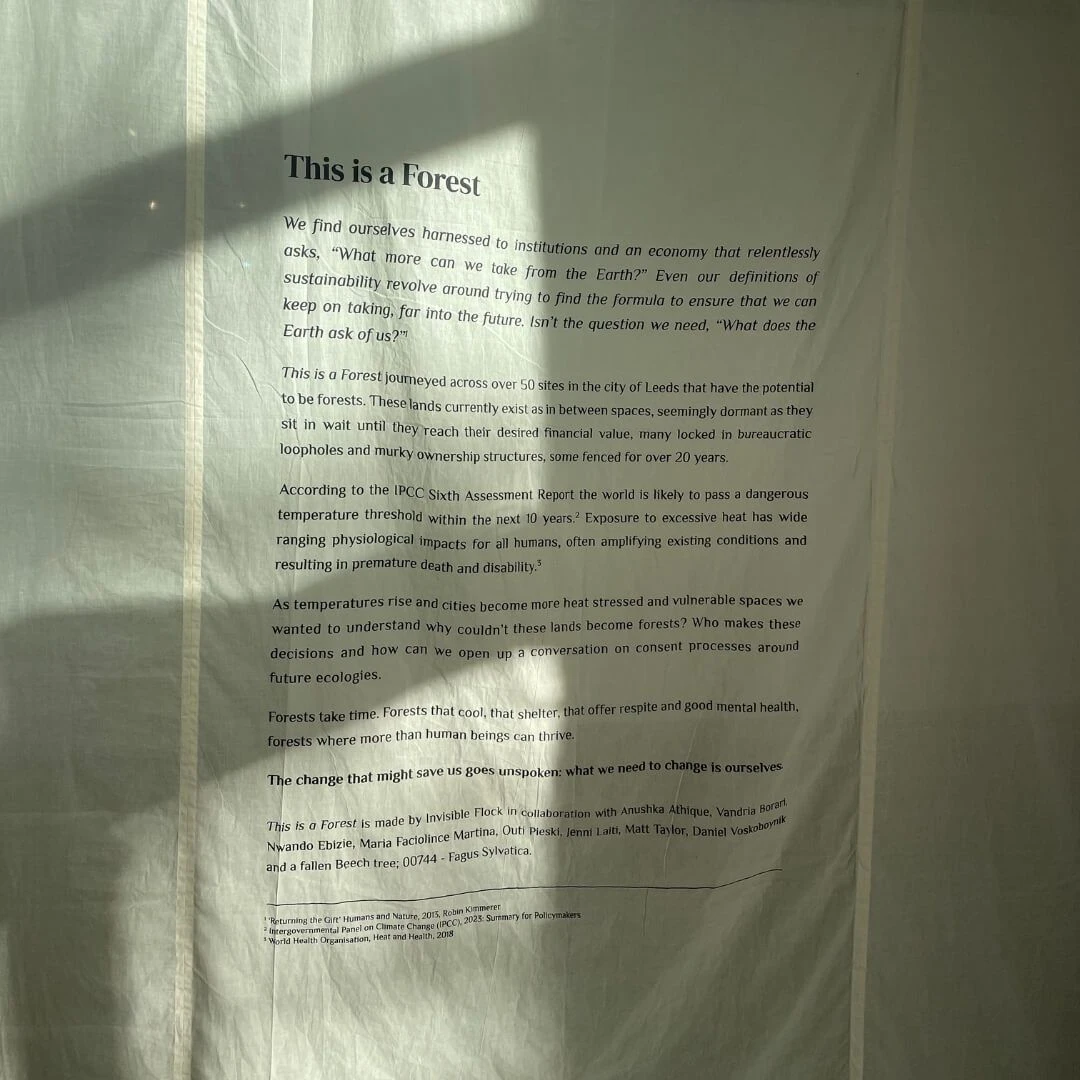 What to expect:
Explore the works of artists from the UK and international artists from the Arctic to the Brazilian Amazon, telling the story of an attempt to reclaim part of the city as a forest. Interactive arts studio Invisible Flock are collaborating with the artists through sculpture, film, ceramics and installation, each installation works to explore the ownership of earth, soil, air and water.
Leeds 2023 continues its whole year of celebrating Leeds and Yorkshire as the brilliant creative and central hub that it is. This is a FOREST demonstrates how they showcase homegrown talent, as well as attracting inspirational international artists to our great city.
Entry to the exhibition is completely FREE making it a no-brainer for anybody looking for a nature-infused artsy adventure into Leeds.
For all the details, head over to the official Leeds 2023 website to book your visit.