Moda Living becomes member of Business Declares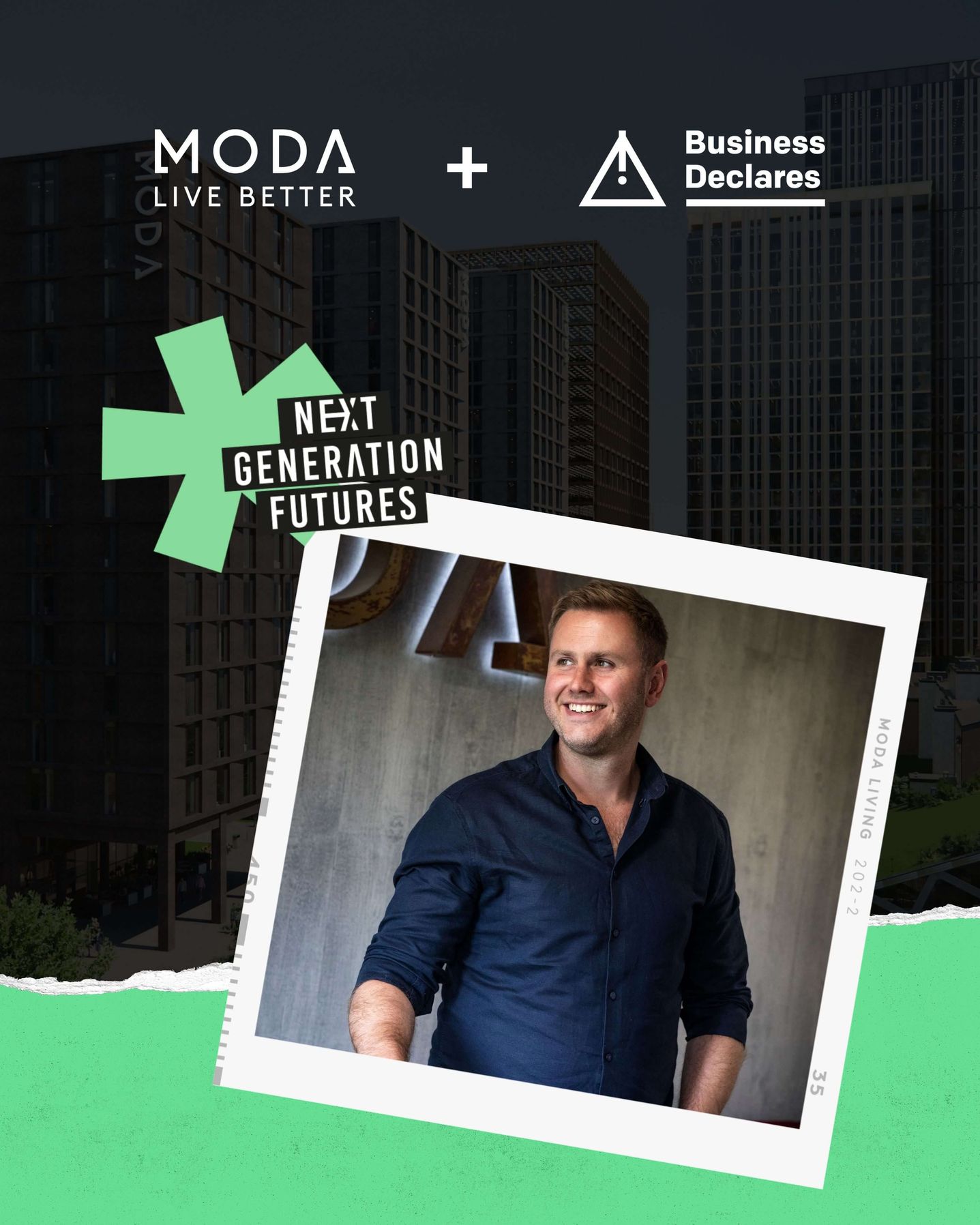 Moda Living has officially become a member of Business Declares – the not-for-profit organisation working with businesses across the UK to promote environmental sustainability.
As a business, we recognise the responsibility we have to our communities and to our planet, which is why we're dedicated to doing everything we can to build the brightest future for them possible. Our ESG strategy, Next Generation Futures, outlines our roadmap to a range of social and environmental sustainability targets. This includes hitting net zero carbon by 2030 to tackle the climate emergency and many more. You can read more about Next Generation Futures here.
But we can't change the world all on our own. By joining Business Declares Moda will be able to work with the organisation and other businesses within it to raise awareness and tackle issues around climate change, biodiversity loss and social injustice.
The news means we're now also members of the United Nations' global Race to Zero campaign, joining more than 8,000 businesses across the planet in a rally for a zero carbon future that promotes inclusive, sustainable growth.
Dan Brooks, co-founder at Moda Living, said:
"The climate emergency is one of the biggest threats to face humanity. Last year, the latest evaluation from the United Nations Intergovernmental Panel on Climate Change (IPCC) issued a "code red for humanity" and confirmed the correlation between global warming and the increased rate and severity of extreme weather events. It is estimated that 40% of global carbon emissions are emitted from the real estate sector alone and therefore it is crucial that we act now and be bold."
"Firstly, we will reduce our carbon emissions. We have set targets to reduce our embodied, whole life and operational emissions. They are ambitious and challenging, but the time to take decisive action is now and we will strive to meet them."
Secondly, we are committed to leading the charge in driving the industry transition to a low-carbon future. We are proud to have joined Business Declares, the United Nations Race 2 Zero Campaign, and have become a Gold Leaf member of the UK Green Building Council. As a member of these organisations, we will help limit the irreversible effects of climate change and protect future generations."
Moda Living is proud to support a number of social and environmental sustainability groups and organisations, and we're working with partners across the UK to pioneer research and progress on new ways of building the sustainable places and communities of the future.
Working one day at a time to build the brightest futures we can for generations to come.