Casa by Moda secures up to £150m commitment from NatWest for future growth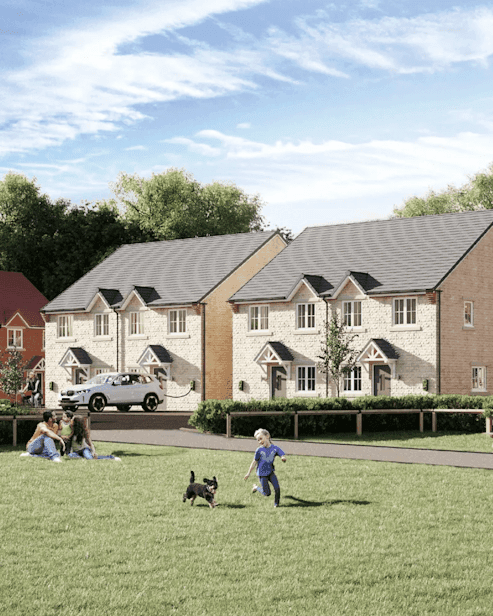 Major news! We've secured up to £150m from NatWest to accelerate our delivery of high-quality new communities across the UK.
The initial £60m debt facility from NatWest, with the ability to rise to £150m, will form part of Casa's funding package and will help spearhead the brand's expansion.
As a result of this funding we'll be creating over 1,100 new rental homes in the UK's single family homes (SFH) sector, allowing us to bring our deposit-free, pet friendly living with the option for long-term leases of up to three years, to even more people.
Johnny Caddick, Chief Executive at Moda Living, said: "This new funding package from NatWest is a major milestone in Casa's growth trajectory. This year we will welcome our first residents into our neighbourhoods in both Glasgow and Leeds, but we're also gearing up our programme of delivery which will see us achieve our aim of securing more than 5,000 new homes by 2025.
"As a team we are passionate about delivering a best-in-class experience that puts service, technology, wellbeing and sustainability at the very forefront of our offer. At the same time, we are committed to creating people focused, well-connected neighbourhoods in the suburbs of the UK's major cities, that fit in seamlessly, and actively enhance their surrounding communities.
"Looking forward, we have ambitious plans and are actively seeking new opportunities and partners across the UK; from housebuilders to local authorities and landowners, to deliver the new high quality, well managed suburban rental homes that are needed to match the growth in demand."
Charlie Foster, Head of Real Estate at NatWest said: "We are delighted to be supporting Casa with their strategy, which provides much needed, high quality, single-family rental homes in the UK. It is exciting to see our debt facility assist with the provision of new build homes into the Glasgow and Leeds markets, where residents will benefit from Casa's institutional quality management. NatWest have a long history of backing the UK residential sector across all tenures, and our support for the emerging single-family rental sector is a continuation of that commitment. We look forward to working with Casa as they deliver on the proposition".